Latest News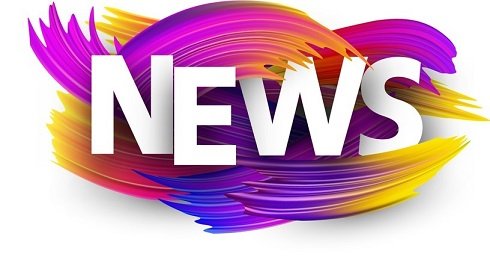 Reminder of Early Bird Deadline - 31st January 2020...
Don't delay, book today and benefit from the Early Bird rates to attend this years ASM in London!
---
Further Keynote Speakers announced...
Dr Phil Hammond will be presenting the BPS Lecture on Tuesday 31 March 2020, 12:10-12:50
Dr Vilaynur Ramachandran will be presenting the Pat Wall Lecture on Wednesday 1 April 2020, 16:30-17:10
---
A new look ASM for 2020
We are delighted to share with you the plans for our 2020 ASM in London. We've taken what had worked well from previous meetings and have added in some new and exciting sessions in a different format as outlined below.
We have worked hard to put together a stimulating and innovative programme with high quality educational and scientific content while also being relevant to the clinicians.
The scientific programme has been put together to reflect the multidisciplinary nature of the Society, with lecture and workshop topics chosen specifically to ensure there is something of interest to all participants, whatever their specialty and special interests.
In addition to the scientific programme, participants may visit the e-poster stands, technical exhibition and attend the satellite meetings. These are all important aspects of the ASM. All delegates are also invited to join us at the ASM drinks receptions which are great opportunities to network and catch up with old and new colleagues in a relaxed atmosphere.
Parallel session topics will include;
Developments in neuromodulation
Legal implications of multidisciplinary working
Biomarkers and big data
Inpatient pain services
Medicinal cannabis
Radiofrequency denervation
Older adults and pain education
Pain modulation via bodily systems
Ultrasound guidance versus fluoroscopy for interventional techniques
Opioid tapering/ management
Treating patients involved in litigation
So, what's new in the 2020 ASM format?
Topical Plenaries
This year we have moved away from the traditional plenary format, besides our recognised BPS and Pat Wall Lectures, we will be holding 'topical' sessions, with up to three speakers per plenary session. This is to allow us to really look in more depth at a topic from different MDT viewpoints.
Topics will include;
Low Back Pain
A plenary debate session on NICE guidelines
What are the issues with Medicinal Cannabis?
Advances in Pain Research
Fibromyalgia and chronic widespread pain
Meet the Experts
Taking place within the exhibition space, these sessions will be more informal to allow delegates to interact with various experts in small group discussions. There will be a selection of topics to choose from; delegates are encouraged to go along and ask questions and discuss their queries with them. This session is only open to those attending the ASM.
Early Careers "Speed dating" Session
Open to both ASM delegates and non-ASM delegates alike, this afternoon session is all about networking for our junior colleagues and those just starting out in their careers.
Catering for all disciplines, a fun "speed dating" type format will allow those attending to move around and meet many experienced colleagues giving them the opportunity to make new connections and ask as many questions as they wish before the bell rings to move along!
This session is free to attend for those already at the ASM, but a nominal charge will apply to non-ASM delegates wishing to participate.
Ultrasound Workshops
Providing something a little more practical, small groups of delegates will be able to participate in an Ultrasound workshop with world renowned experts who will demonstrate and guide topics of interest to the delegates. These workshops will be repeated across the three days and will run concurrently with the parallel sessions. Places are limited and will only be bookable once onsite at the ASM, so if you are keen to participate please book early!
What else is happening? Supplementary meetings and sessions:
The following all day meetings and sessions are open to ASM delegates and non-ASM delegates alike. These are offered at a reduced rate, or in some instances free of charge, to delegates already attending the ASM. Fees will apply to non-ASM delegates wishing to attend.
Monday 30 March 2020 (09:00-17:00)
Acute Pain SIG Meeting - "Synchronicity – Working together to reduce chronicity"
Interventional Pain Medicine SIG Meeting
Tuesday 31 March 2020 (09:30-11:30)
Opioids updates for non-medical prescribers
Headache SIG Meeting
Friday 3 April 2020 (09:00-17:00)
Hands-on Cadaver Workshop
We hope you are as excited by the 2020 programme as we are, and we welcome your feedback after the event to let us know how you thought it worked.
---
---
Poster Abstract Submissions now closed - deadline Monday 6th January 2020 (midnight)