e-Poster Campaign
Over the coming months The British Pain Society will be releasing ePosters on various pain topics and painful conditions. We will aim to align our posters with existing awareness initiatives where possible to help achieve maximum coverage.
Our goals are clear, to;
• Raise public awareness of the unnecessary and unmanaged pain in the UK and the damage it causes to individuals and their relatives as well as society and the economy.
• Increase awareness of what The British Pain Society can to do to address the issue of pain and its impact.
• Raise funds to support The British Pain Society in pursuing its not-for-profit, charitable aims.
Please help us to reach as wide an audience as possible, by sharing our ePosters with your friends, colleagues and contacts. These can be shared via social media or by downloading electronic copies from our website for display.
Help us to make pain visible and to treat it better.
November 2017 - Cancer Pain
Read the press release here.
---
October 2017 - Pain in Older People
Read the press release here.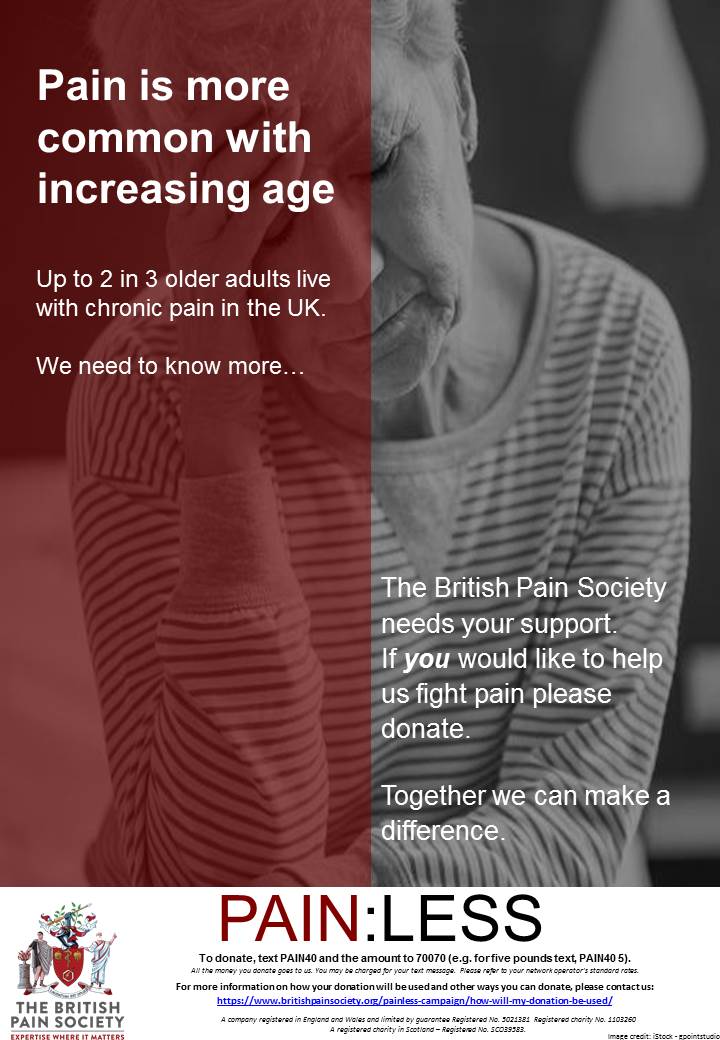 ---
July 2017