As the British Chapter of IASP, we are delighted to join in highlighting the amazing work that takes place all year round, by supporting September's Pain Awareness Month.
IASP share some fantastic resources on their website for Pain Awareness Month which we too shall we sharing! The Theme for this year is #LifeWithPain which encourages people living with pain to share their experiences with pain.
1st September 2022 - Today marks the start of #PainAwarenessMonth and we are delighted to share with you the first in a series of posters we are releasing to raise awareness of pain.
This may be the first time for a while that you have had to consciously think about pain, but for some it is a regular problem to manage and for others it is a constant feature of life, challenging every aspect of existence. Help is available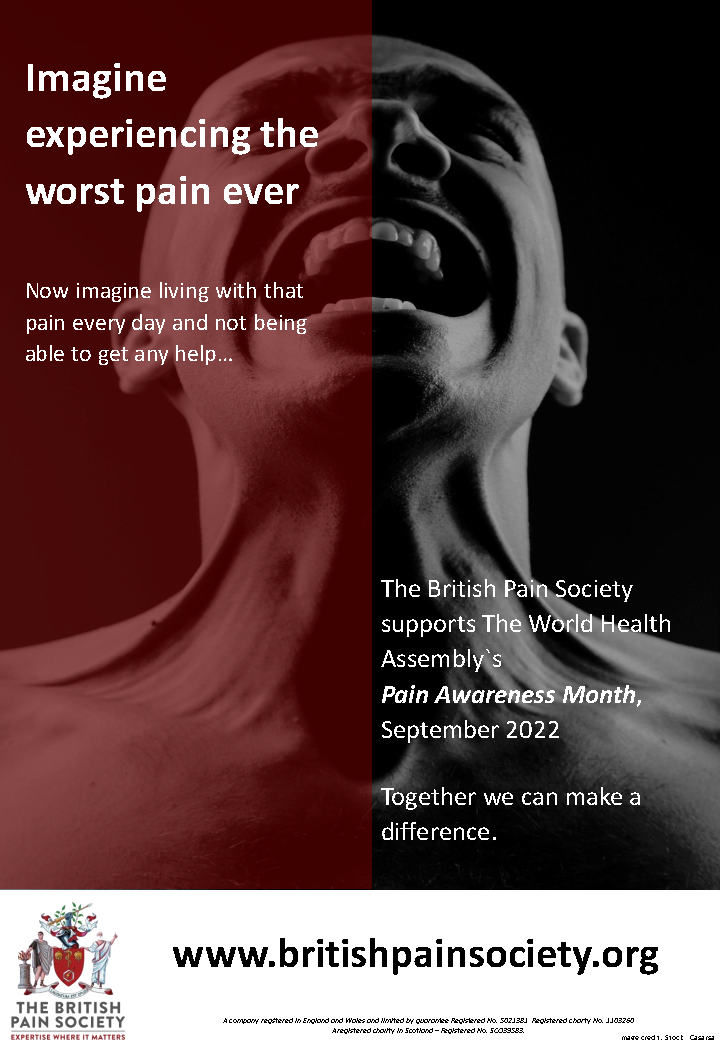 Please join us raising awareness by sharing these posters (downloadable as PDF's) and our social media posts.
We are pleased to share the following resources from the World Confederation for Physical Therapy: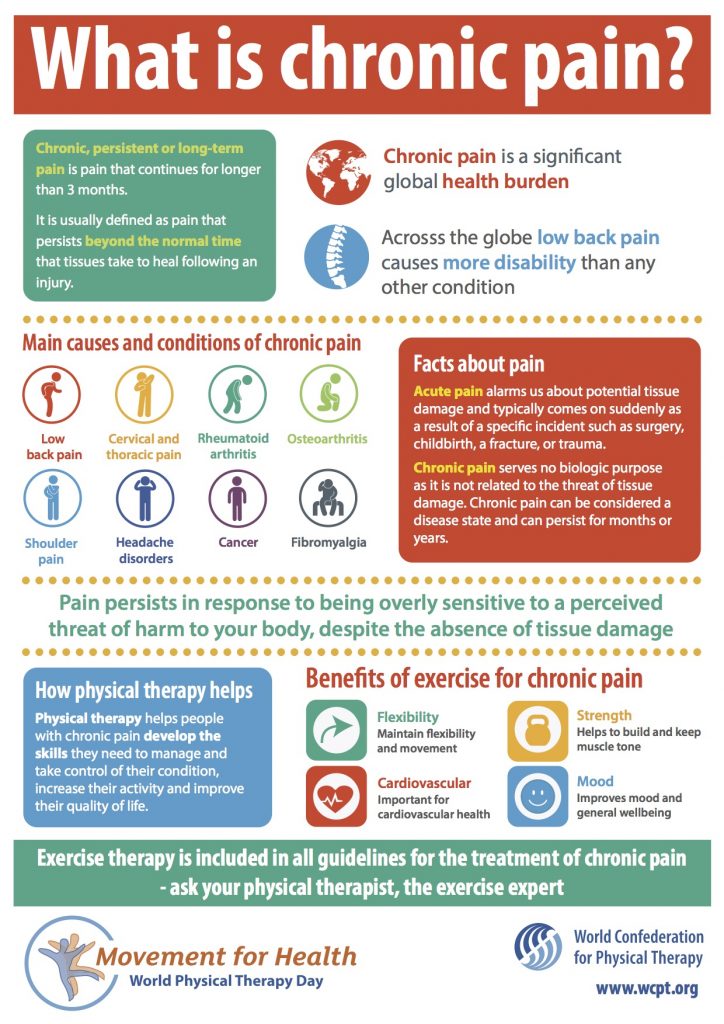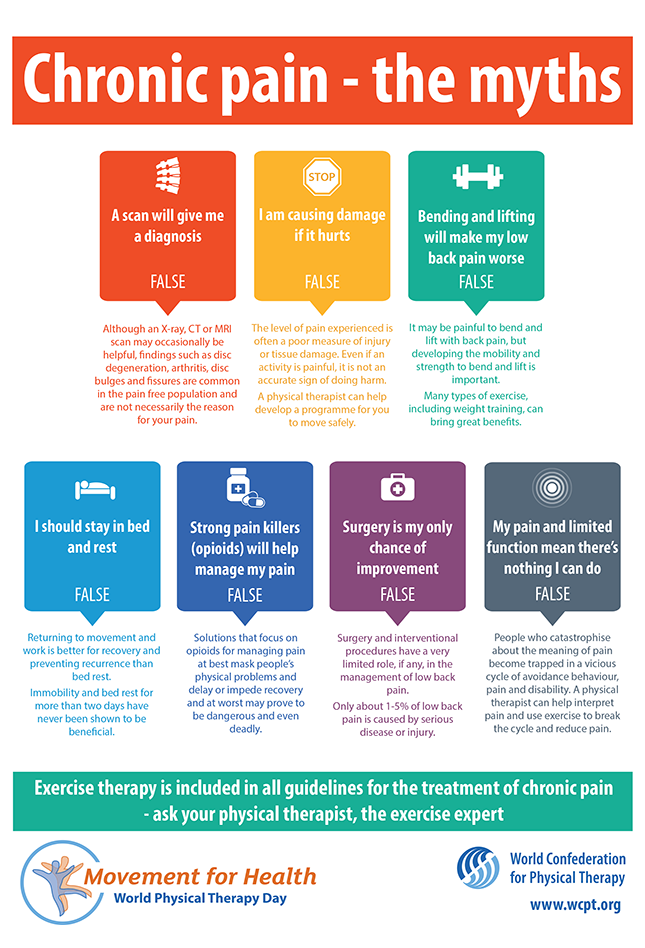 We are pleased to share the following resource from the International Association for the Study of Pain (IASO):